Lightweight Components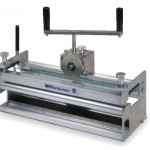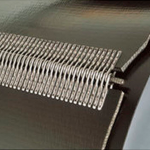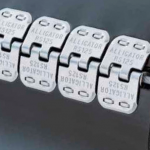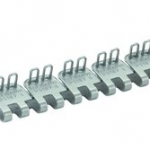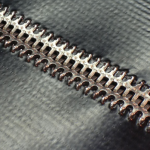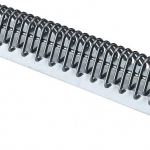 Belt Lacing:
Wire hooking lacing is used in many lightweight conveyor applications like package and baggage handling, food processing, checkout counters and agriculture.
Staple lacing is also available for light and medium duty conveyor belts in package and baggage handling, cased goods, parts, food and agriculture.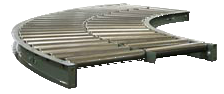 Gravity Rollers & Pulleys: Gravity rollers are the means by which products are transported in many types of gravity conveyor systems. They are available in sizes from 1″ diameter x 16 ga with a 1/4″ round axle up to an 8″ diameter x 1″ wall with a 3-7/16″ round axle. Hex axle sizes available from 5/16″ – 1-1/16″. Numerous bearing options are available as well as special coatings such as urethane and zinc plating.